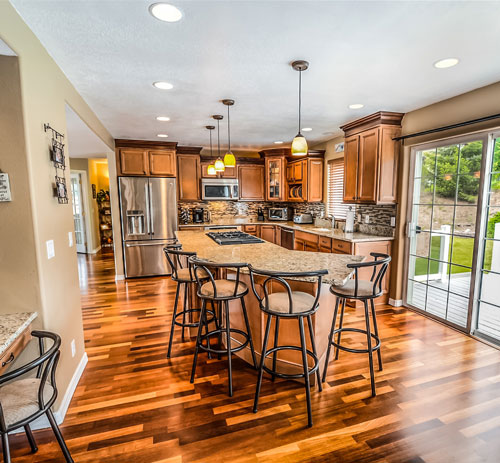 The ductwork in your heating and cooling system is a key element of an efficient HVAC system. Whether you have existing air ducts or need ducting installed for a new forced-air HVAC system, it's important that your air ducts are properly sized and maintained. If the air doesn't flow properly through your ducts, your HVAC system won't function at its peak capacity. When your ducts are properly designed, manufactured and fitted, you have an efficient HVAC system that maintains proper airflow. We proudly offer the following ductwork services:
Residential
Commercial
Replacing old and inefficient air ducts
Improving existing air ducts
Adding HVAC systems to existing buildings
HVAC installations for new construction
Incorrectly Sized Air Ducts
It doesn't matter how efficient your air conditioner and furnace are if your duct system isn't correctly sized, then you will not get the peak performance you need.
If your system is too small, then your system cannot push enough air through the ducts to properly heat and cool your home. And, if your air ducts are too large, then the air simply fills the ducts and doesn't move efficiently throughout the system. Both problems cause your HVAC system to work harder.
Leaky Air Ducts
Leaky air ducts also cause your HVAC system to work harder than it should. Leaky ductwork raises your fuel bills because the conditioned air seeps out of the ducts before reaching the individual rooms in your home. This is why you have the tendency to turn up the thermostat to get your house to the desired temperature.
Leaky air ducts also account for poor indoor air quality because air holes suck in pollutants from the outside which get circulated along with the conditioned air. Let us help you fix this problem.
Is a ductless system right for you?
Sometimes installing ductwork isn't practical or cost-effective. In some circumstances, it might not be an option at all. In situations where conventional ducted systems are impractical, ductless heating and air conditioning is an attractive alternative to keeping your home or workplace comfortable.
Ductless heating and cooling systems, often called mini-splits, have an outdoor compressor and an indoor air handler unit. A conduit holding electrical wires, refrigerant tubing and a condensate drain pipe connects the two units. Each compressor can sustain up to four indoor units. You can place the compressor in a backyard or other inconspicuous location and still provide cooling comfort to rooms in the front of your house.
Because of their flexibility, ductless mini-splits offer a smart alternative in many applications:
Remodels and retrofits
Room additions
Supplement to ducted systems
Data storage areas
Computer rooms