Effective Air Quality Solutions
Air purification, even kills COVID-19 virus
Indoor air quality is something you don't think about until it becomes a problem. Growth, pollen, bacteria, and dust are among the many pollutants found in almost every home and business. If left unchecked, these allergens can seriously affect the health of your family, customers, and employees.
Now offering Air Oasis Air Purifiers!
These purifiers are a great option to kill the COVID-19 virus at your business or home. Contact us to learn more about having one installed!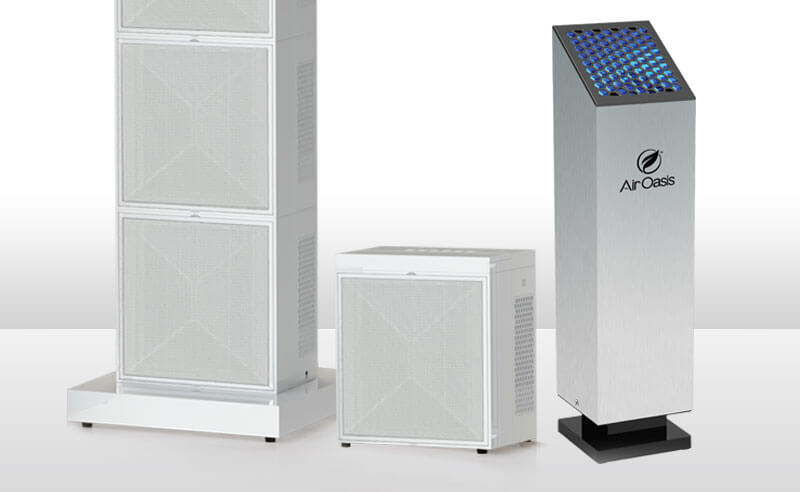 Indoor air quality can be a year-round challenge.
In the summer months, you might notice that even with your thermostat at the recommended setting, you still have difficulty keeping your home cool. You feel as if you're walking into a wall of heat and you are constantly tempted to lower your thermostat setting. During the winter months, your air feels dry and thin, and breathing becomes difficult. In both cases, you are dealing with humidity problems.
High humidity in the hot months makes it harder to cool your home. During the winter season, the dry air can cause problems such as frequent static shocks, nosebleeds, dry and itchy skin. These are likely the problems with which you are most familiar, but indoor air quality can be impacted in several ways.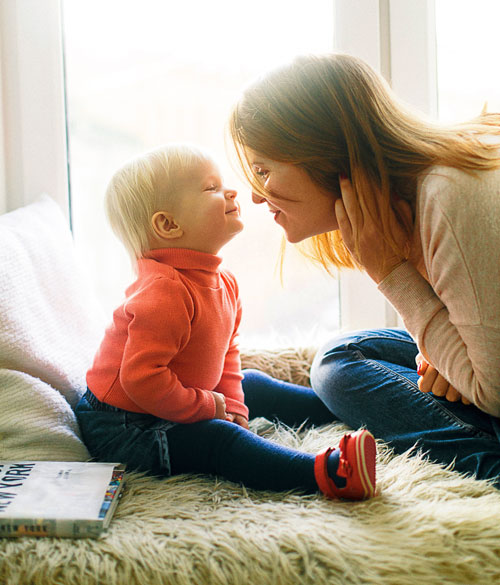 Poor indoor air quality can be a serious threat to your health.
Tests show that the air inside your home is between 10 and 100 times more polluted as the outside air. The EPA ranks indoor air contamination as the fourth-leading health risk in America. This hazard takes on extra significance when you realize that we spend 90 percent of our time indoors. We can help you combat allergens and other toxins that make their way into your home. We know that clean indoor air isn't something to take for granted.
Air Quality Services
Dahlonega Heating & Air Conditioning can show you how to prevent indoor air quality problems. We have the solution to remedy most indoor air quality concerns our homeowners might experience. 
Don't breathe dirty air!
We also provide additional support during repair and maintenance service. Contaminated indoor air is a serious matter. We want to make sure your home remains a safe and enjoyable place for you and your family. All air flows through your comfort system's coil, so it's important to keep clean year-round.
No matter the season and no matter what the world looks like outside your window, you want your world inside to be comfortable year-round.
Air quality isn't only about temperature. Our air quality products remove dust, pollen, allergens, and airborne particulates, making your indoor environment clean and healthy.
Dahlonega Heating & Air Conditioning realizes that indoor air quality involves humidity, temperature, air freshness, and air purity. We offer these indoor air quality products to keep your home clean and your air pure:
Air Cleaners
Air Purifiers
Air Humidifiers
Dehumidifiers
You can play a vital role by:
Remembering to change your filters
Scheduling maintenance
Observing effective cleaning habits
Being aware of any health changes that could reasonably attribute to being indoors
Installing a carbon monoxide alarm and testing the batteries at least twice a year
Indoor Air Quality Testing
Dahlonega Heating & Air Conditioning can evaluate the air inside your home or business. We recognize that each building has its own unique characteristics. We'll help you identify the sources of indoor air pollutants and create a plan for solving the problems. Once we've developed a clean-air strategy for your home or business, we will install your clean-air solutions. From air filters to ultraviolet lights to whole-house air cleaners, our indoor air quality products will ensure that the air inside your home or workplace stays fresh and clean.