Residential Heating and Air
Dahlonega Heating and Air Conditioning Wants to Make Your Life Easier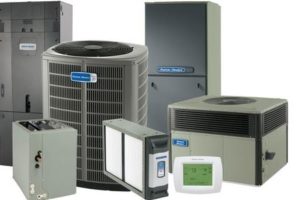 Dahlonega Heating and Air Conditioning has over 30 years of combined experience and has now proven its work to Dahlonega's residents through our sixth win in our annual local "Best of" contest. We continue to work hard to keep our staff educated in advanced knowledge and up to date products to bring comfort into your home.
Your comfort is our goal.
Dahlonega Heating & Air Conditioning offers AC installation, repair, and maintenance to keep your system at peak performance during the hot summer months. When your air conditioner breaks down, you can count on our emergency service team to restore optimum performance in an efficient manner. Our priority is to provide the best service to you and provide you with a clear picture of what is happening and what needs to be done.
We will register your equipment for you with the manufacturer. You won't want to miss out on years of additional coverage, comfort, and peace of mind.
Your heating and cooling system is a major investment, and it's natural that you want to do all that you can to protect that investment. Whether it's one of our AC repair specials or a discount on a maintenance call, the HVAC specials we offer at Dahlonega Heating & Air Conditioning makes it easier for you to afford and schedule the services needed to maintain your system and keep it running smoothly.
We've grown along with the community we serve. As we've changed and adapted, one thing has remained constant: At Dahlonega Heating & Air Conditioning, we focus on our customers, you'll receive the personal attention and courteous service that you deserve.
AC Repair
Air conditioning repairs can quickly turn into a headache, literally and figuratively. At Dahlonega Heating & Air Conditioning, we understand the stress that comes with needing an AC repair. That's why we have service technicians on call 24/7; when you call for a repair, one of our experienced service technicians will quickly arrive at your door. You don't have to worry about who installed or manufactured your AC unit. With the complete inventory we carry in our service vehicles, we can eliminate frustrating delays waiting for replacement parts.
AC Installation
Before we replace your aging air conditioner or design a cooling system for your new construction, we determine the system size you need to keep you comfortable when temperatures hit the 90s. We install energy-efficient equipment. American Standard heat pumps, air conditioners, and ductless systems are quiet, economical and durable.
Heating Installation
If you want to make sure your home or business stays warm when the temperatures drop into the 30s, an efficient heating system is essential. Our goal is to provide you with a heating system that meets your needs and provides a comfortable environment for your home or business. We also design heating systems for new constructions. We have ductless options for room additions and remodeling projects. We can also provide substantial expertise when it's time to upgrade or replace your furnace.
Heater Repair
When your furnace or heat pump needs repair, we're there when you need us. We have a full line of replacement parts on hand when we arrive. With our 24/7 emergency coverage, it won't be long before we're at your door, ready to restore your home or business to a safe temperature. When one component in your heating system malfunctions, it can often affect another part.
Heating and Cooling Units
Our staff has worked with everything out there. Rest assured we have the knowledge to service the most troublesome units! Have a heating and/or air conditioning issue? Contact us today!
We are an independent American Standard HVAC dealer
Honeywell Thermostats, Home ERV
Fujitsu Mini-split Systems